RAYONG INTANIA
WE BUILD TEAMS
Enter WEBSITE
RAYONG INTANIA
WE BUILD FACTORIES
OUR SERVICE
RAYONG INTANIA
WE ARE CERTIFIED
Learn more
RAYONG INTANIA
WE WORK SAFE
Learn more
RAYONG INTANIA
WE WORK HARD
LEARN MORE
About
RAYONG INTANIA
Learn more

PIPING
FABRICATION
OUR SERVICE
PIPING
INSTALLATION
OUR SERVICE
CIVIL
WORK
OUR SERVICE
STRUCTURE
FABRICATION
OUR SERVICE
STRUCTURE
INSTALLATION
OUR SERVICE
EQUIPMENT
INSTALLATION
OUR SERVICE
PIPELINE
WORK
OUR SERVICE
PRESSURE VESSEL
FABRICATION
AND INSTALLATION
OUR SERVICE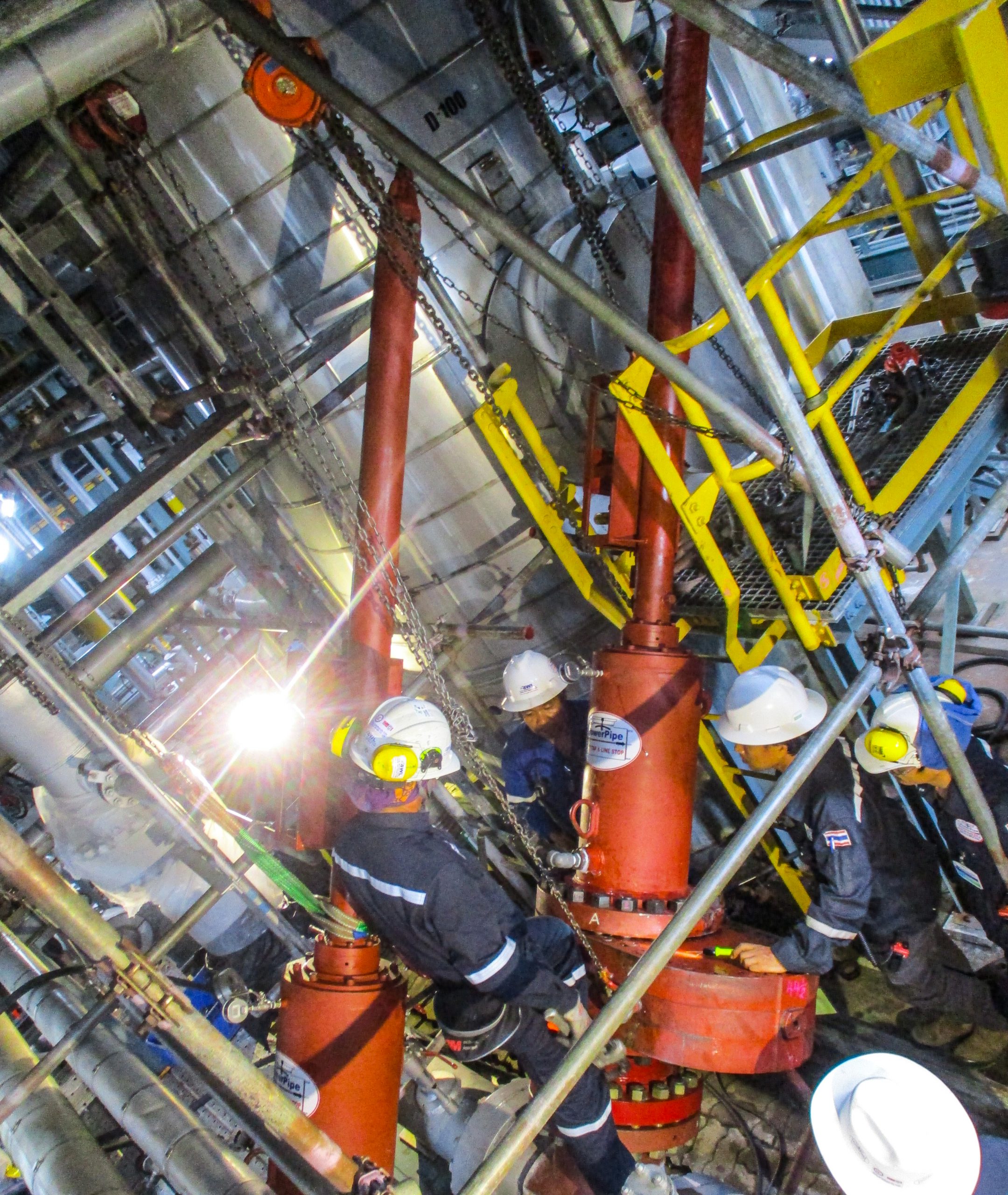 HOT TAP

OUR SERVICE
ELECTRICAL AND
INSTRUMENT
OUR SERVICE
PIPING FABRICATION
PIPING INSTALLATION
STRUCTURE FABRICATION
CIVIL WORK
STRUCTURE INSTALLATION
EQUIPMENT INSTALLATION
PIPELINE WORK
PRESSURE VESSEL
HOT TAP
ELECTRICAL AND INSTRUMENT
QUALITY MANAGEMENT SYSTEM
The Management under the policy of Quality System and the standard of International Development which had made Rayong Intania Company Limited to be assure from the ISO9001 in the term of Engineering, Procurement, Fabrication and Installation of Piping, Steel Structure and Pressure Vessel of Bureau Veritas Certificate (Thailand) Ltd. From 2009 to Present.
OCCUPATIONAL HEALTH AND SAFETY MANAGEMENT SYSTEM
The company has been certificate with ISO45001:2018 from Bureau Veritas Certificate (Thailand) Ltd. to create work safety for employees in the organization including interested party stakeholder by developing safety knowledge through safety training including creating mitigation measures to reduce and control the risks that may cause danger, installing warning signs as well as providing personal protective equipment to staffs at work place and other measures in order to create a sustainable safety environment in the organization.
SAFETY AWARD
As Safety is our first priority, We determine to carry out safe and timely project. The Commitment to safety causes us to have strongly safety in mind. We continue to stimulate our employees by safety training programs, thus Rayong Intania earns awards from both customers and government agencies.
CERTIFICATE & AWARD